Hot Dipped GI Lines- Hebei China
Project Name: Hot-dipped galvanizing lines
Project Time: 2005 till now
Location: Hebei, China

Zhengda Steel Pipe is one of the ten supported enterprise by Handan city goverbment, one of the top 100 enterprises in Hebei province, Leading Enterprise of Hebei Industrial Cluster, one of the top 500 manufacturers in China, one of the top 500 private enterprises in China, the national high and new tech enterprise, observe contracts. Main products are ERW steel pipe, galvanized steel pipe, SSAW steel pipe, square steel pipe, steel-plastic composite pipe, angle iron, zhengda has become a modern comprehensive enterprise of technology research and trade. The yearly output achieves almost 6 million tons. Not is becomes one of the Top 3 welded steel pipe manufactures in Asia.

Zhengda Pipe has been approved by
ISO9001-2008,ISO14001:2004,BS-OHSAS 18001:2007.API 5L and CE Certificate."Tianhong" brand has been recognized as "Business Card of Hebei Province". "The famous trademark of Hebei province", "The famous trademark of China", "The famous trademark in the steel pipe industry". "Tianhong", "Jili" steel pipe is generally used in oil pipe line, oil and gas delivery, water supply and drainage, fire control, CNG, heating supply, steam delivery and other Low pressure fluid delivery, also the frame, threading, steel structure, cold bending profiles and so on.
WRD began to cooperate with Zhengda since 2008. During 10 more years, we already successfully designed and supplied over 50 welded tube mill lines and over 30 galvanizing lines with high technique and good after sales service.

WRD receives urgent tasks every time: short production cycle, heavy production tasks. But the WRD team always does more than expected. We absorb advanced technology at home and abroad, but also learn advanced production management experience, free sharing to our customers. It has made a silent contribution to the rapid improvement of production capacity and product quality for users.

In order to maintain the leading position in China, Zhengda often puts forward suggestions for equipment renovation to maximize production capacity. Our R&D working group will be closely involved and give our professional advice and suggestions. Help factories turn ideas of transformation into reality. Our team also gets a lot of inspiration from it to continuously improve our production line.

2008 is the year when the global financial crisis broke out. WRD helped Zhengda achieve the upside, in which it rapidly grew into the top three proud performances of the welded pipe and galvanized pipe industries. WRD is honored and proud of this.
Customer Visiting

Galvanizing line made by WRD

Galvanizing line made by WRD

GI pipes
WRD supplied below partial pipe mill solutions to this factory:
Item

Model

Sets

Time

Location

1

1/2"-6" galvanizing double tube mill

1 line

2008.11.20

China


2

1/2"-6" hot dipped galvanizing line

1 line

2009.11.10

China

3

2 1/2 -8"hot dipped galvanizing line

1 line

China

4

1/2"-6" hot dipped galvanizing line

1 line

2010.12.04

China

5

2 1/2"-8"hot dipped galvanizing line

1 line

China

6

1/2"-4"(3 tubes) hot dipped galvanizing line

1 line

2012.12.18

China

7

3"-6" single tube hot dipped
galvanizing line

1 line

China

8

100*100-300*300 hot dipped (double
tubes) galvanizing line

1 line

China

9

1 line

China

10

1/2"-1" 4 tubes hot dipped
galvanizing line

1 line

2013.10.07

China

11

60*60-250*250 single tube hot dipped galvanizing line

1 line

China

12

1/2"-1" 4 tubes hot dipped galvanizing line

1 line

2013.11.20

China

13

1.2"-2.5" 2 tubes hot dipped
galvanizing line

1 line

China

14

3"-8" single tube hot dipped
galvanizing line

1 line

China

15

40*40-100*100 double tubes hot dipped galvanizing line

1 line

China

16

70*70-200*200 single tube hot dipped galvanizing line

1 line

China

17

4" galvanizing mill line

1 line

2014.09.22

China

18

4 tubes galvanizing tube mill line renovation

2 lines

2017.05.27

China

19

2"-6" galvanizing tube mill line

1 line

2018.08.03

China
Hot news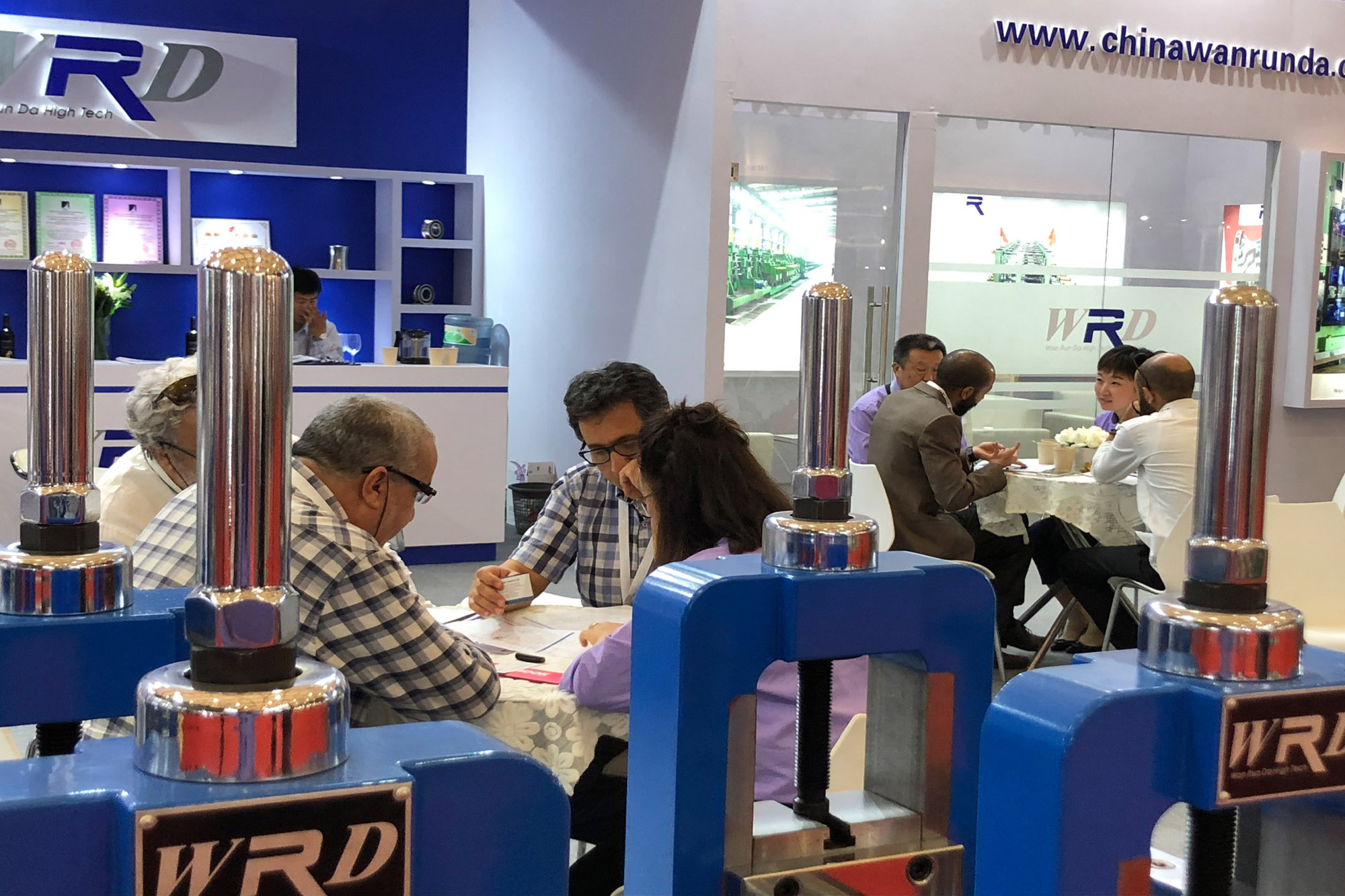 How to choose the RIGHT tube mill supplier
Mar 23, 2020