How to choose the RIGHT tube mill supplier
When choosing tube mill suppliers for a project, it's worth taking the time to make sure you've made the right decision before there's no turning back. So, how do you recognize when a supplier is the correct partner? Here are some of the most important factors in choosing the best suppliers for your projects.
1.One-stop service
Sourcing the most reliable supplier from overseas market is not easy, the one who could supply one-stop service from design to manufacture to installation will could really support in your new tube mill projects as a professional consultant.

WRD' strength is to provide one-stop service, to guarantee to assist users from design, manufacture, installation, commissioning and training of equipment. To maximize the performance of the equipment during its operation and provide technical guidance and support in its subsequent upgrades. WRD can not only saving your energy, but also saving time and cost.
2.Tube mill cases already achieved.
The total number of cases designed and manufactured and installed show the professionalism and real strength of the tube mill maker. Only through the continuous improvement of technology and rich implementation experience accumulated in a large number of projects, can we really create real value for new customers.

Until now, over 500 tube mill projects successfully designed and manufactured and installed in over 20 countries by WRD. 80% of the leading enterprises in China's steel pipe manufacturing industry are our customers. Through such amount of cases, WRD team deeply involved in the revolution of these top pipe makers and helped them to continuously improve their production equipment and maintain their advantages in the fierce competition. And during 20 years of R&D and technology upgrading, WRD can provide you with various solutions with reliable mill lines and excellent technology. In this way, WRD is always at the forefront of steel tube manufacturing technology, bringing more advanced technical solutions to more international customers.
3. Senior engineer team
When deciding on the best fit tube mill company for your project, you are putting your trust in their engineering team. An engineering team with a wide array of knowledge covering mechanical, industrial and electrical issues. It's a good idea to choose the companies that are considered to be the best in the tube mill industry, as they will undoubtedly have the most talented and experienced engineers to secure a job well done.

WRD has 29 engineers and 7 senior engineers. And among them, 5 senior engineers have more than 30 years of industry experience, who can offer complete solutions to meet your customized needs and technical support in the subsequent upgrades. With great deal of practice and rich experience of international tube mill project, WRD can efficiently guide you to complete the installation and commissioning of tube mills and help you to put the new mill line into operation as soon as possible.
4. Manufacturing capability
Most importers understand the importance of looking for suppliers who can actually manufacture tube mill they need. But besides the production capabilities of a tube mill supplier, you should also know their quality control procedures, R&D capabilities and certifications.

WRD has 2 plants totally covering an area of 60,000m2, with annual production capability of 90+ sets of tube mills production and 1200+ tons of rollers, and also a variety of tube mill supporting equipment. All the equipment are in strict accordance with the quality requirements of CE, ISO standards. It guarantees our ability to provide superior one-stop service for customers.
5. 24 hours on line service
Language and cultural barriers can present real challenges for importers looking for suppliers overseas. You'll benefit greatly from working with a supplier that's easy to communicate with. Effective communication can prevent a variety of problems ranging from production delays to product nonconformities.

WRD has 24 hours on line service, it helps to quickly problem shooting and resolving. English-speaking staffs and Spanish-speaking staffs, we can offer effective communication. We can handle your requests with your local language to ensure understanding.
6. A proactive attitude towards continuous improvement
It's one of the most valuable if you're serious about maintaining a long-term relationship with a tube mill supplier. Each pipe manufacturer hopes that their tube mills can be continuously upgraded and improved to meet the production capacity and efficiency. This requires your supplier to provide professional improvement and upgrading proposals.

As tube mill one-stop solutions provider, WRD has more opportunities to learn and share practical experience: we have steel pipe manufacturer customers at the top of the list at home and very influential customers abroad, such as Thermatool. Therefore, we will often share the reform and upgrading of technology, as well as the industry news, trends, which forms our own database. If you choose us, what we can offer is not only the equipment itself, but also higher value-added industry experience and lifelong technology upgrading.
Finding a supplier can be one of the toughest, most stressful parts of sourcing a product. It's important to find a supplier that is easy to work with and will give you the best possible product and services.
We are able to develop the future direction of the company by making high-quality and effective products servicing the steel pipe industry. Sincerely appreciate your visiting.
Hot news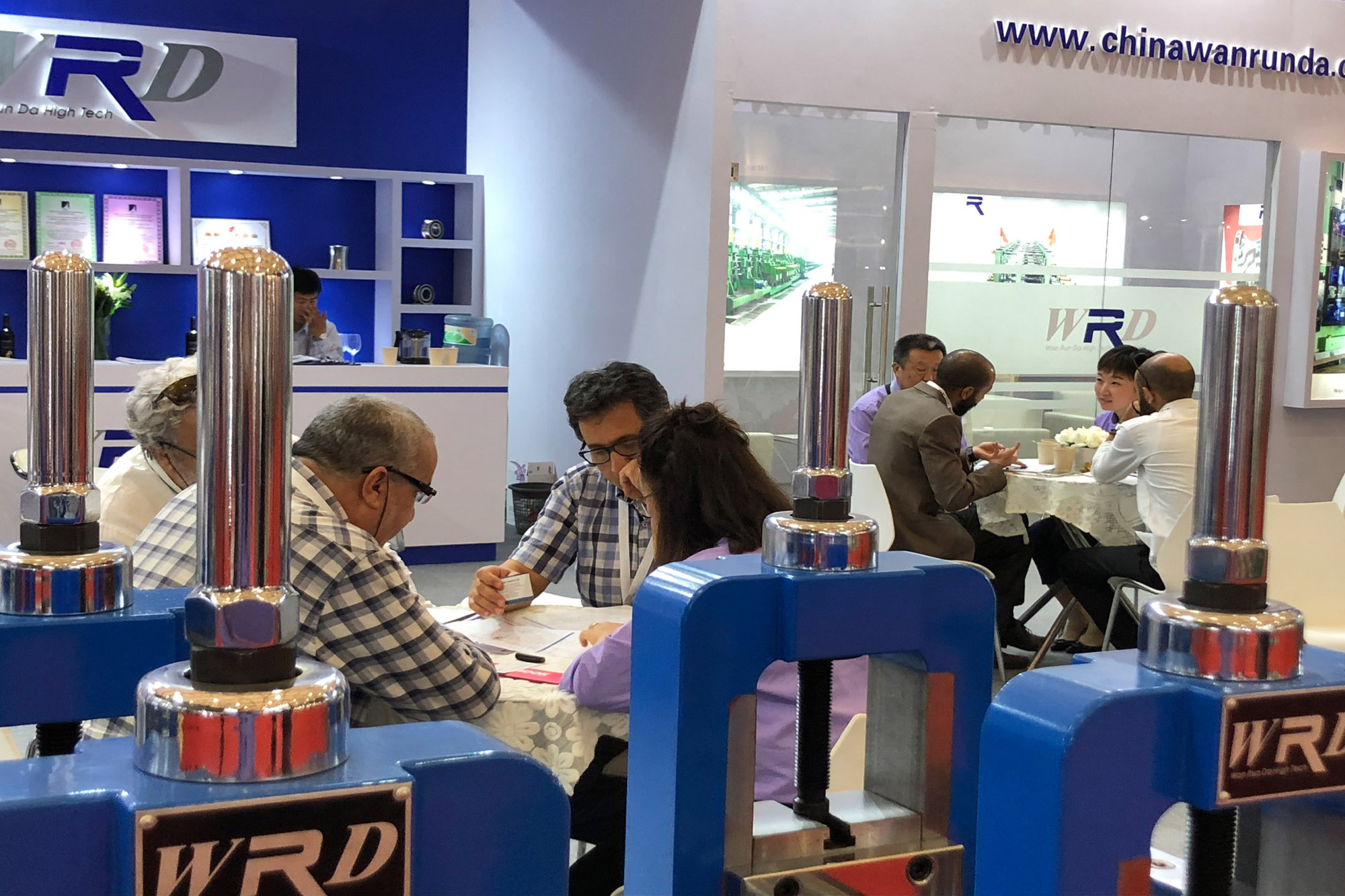 How to choose the RIGHT tube mill supplier
Mar 23, 2020