Spiral Pipe Mill -Brazil
Capacity: 400000 ton/year
Location: Piracicaba, Brazil
Project time: 2012
In 2012, our welded pipe equipment crossed the Pacific Ocean and arrived in Brazil, Latin America. Once again, the logo of WRD was inserted in this enthusiastic country.

Brazil is a major oil and gas reserve country. According to data, Brazil's proven oil reserves rose to 15 billion barrels in 2011, and the recoverable reserves of natural gas were 450 billion cubic meters. As the main equipment for oil and gas production and transportation, steel pipe factories were spawned.
Brazilian Spiral Welded Pipe Factory, which has a long history and strong qualifications, is very critical of suppliers. After a long period of investigation in the Chinese market, in 2011, after several visits and surveys, WRD was finally selected to provide the Spiral Welded Pipe Production Line in the new factory area. WRD actively participated in the customer's workshop planning and project implementation, providing customers with spiral welded pipe equipment with a maximum external diameter of 1800 mm, meeting the optimal utilization of the customer's workshop space and the production requirements of small batches and multiple specifications. In 2012, the customer has higher requirements for the scope of spiral tube production, and the replacement of the entire production line will undoubtedly increase the cost greatly.
Customer visiting

Customer Visiting
On the premise that WRD considers the buyer's capital budget, it does not make any replacement requirements for the existing units. It only makes technological innovation on the original units to enable them to have a larger external diameter production capacity. At present, the units with the largest diameter of 2200 mm can not only overcome the technical difficulties, but also save customers at least 30% of the budget funds. It also fully reflects the compatibility of our WRD equipment. In addition, only one senior WRD engineer and his translator were sent to the factory for investigation and subsequent installation, which greatly reduced the cost of personnel mobilization. WRD provides one-stop and customer-friendly services, which deeply touches our customers. Up to now, we have maintained technical communication with our customers and forged a deep friendship.
WRD integrates R&D, design, manufacture, installation, commissioning, sales and after-sales service. It focuses on the R&D and operation of China's welded pipe equipment industry and develops high-tech equipment with independent intellectual property rights. Adhering to the concept of "Quality first, Customer first", WRD brand has become the leader of China's welded pipe equipment production industry!
Hot news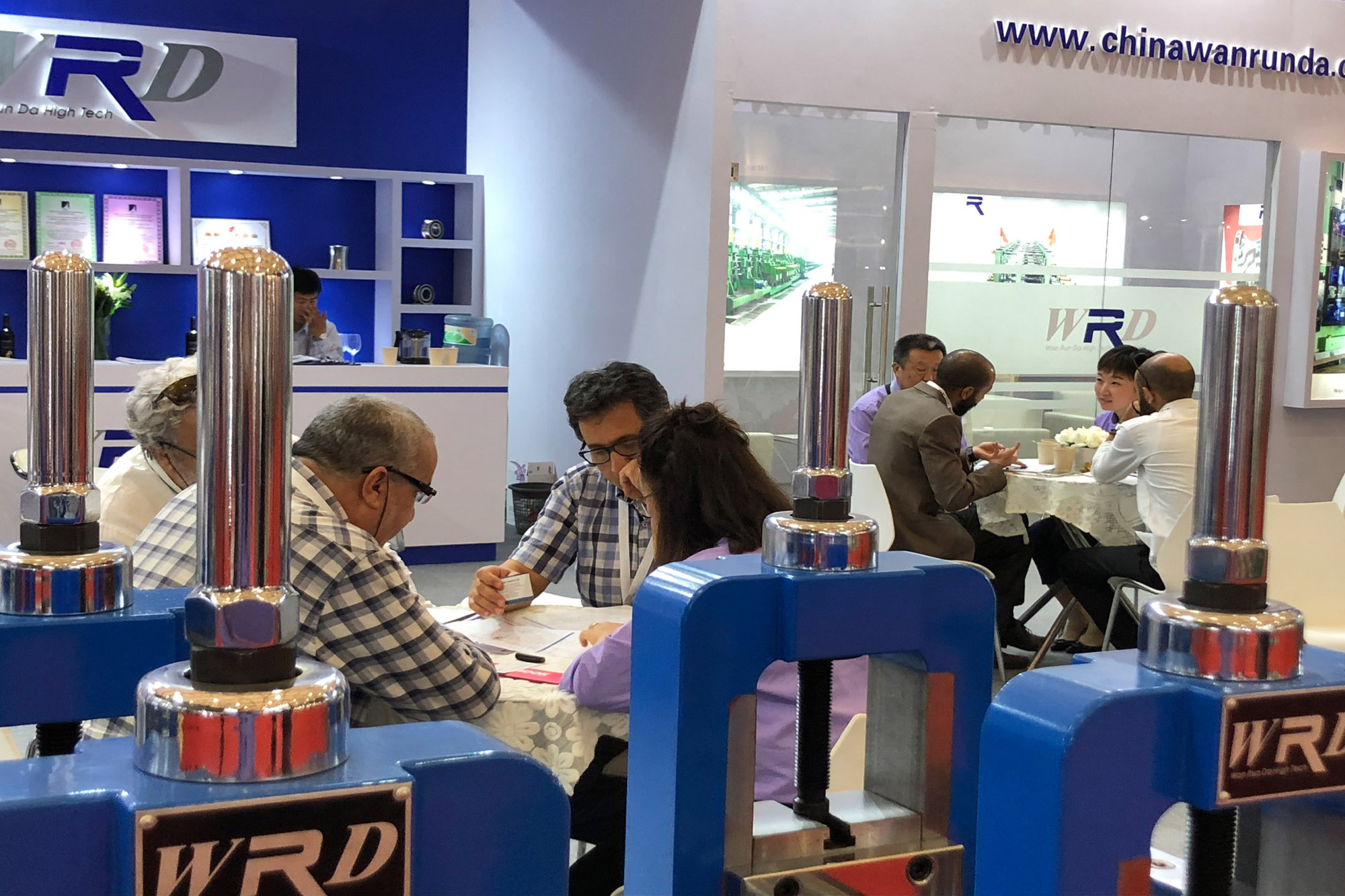 How to choose the RIGHT tube mill supplier
Mar 23, 2020