Direct-Forming Square Pipe Mills - Hebei China
Project Name: Direct-forming Square Pipe Mills
Project Time: 2006 till now
Location: Hebei, China

Tangshan Lianchuang Industrial Group is a comprehensive production company. Through years of hard work, the company has gradually improved the manufacturing equipment. Now it can produce round pipes, square pipes, cold-formed sections, precision pipes, hot-dip galvanized pipes, cold-rolled sheets and smart parking equipment. Its annual production scale reaches 3 million tons and annual sales revenue is more than 10 billion RMB.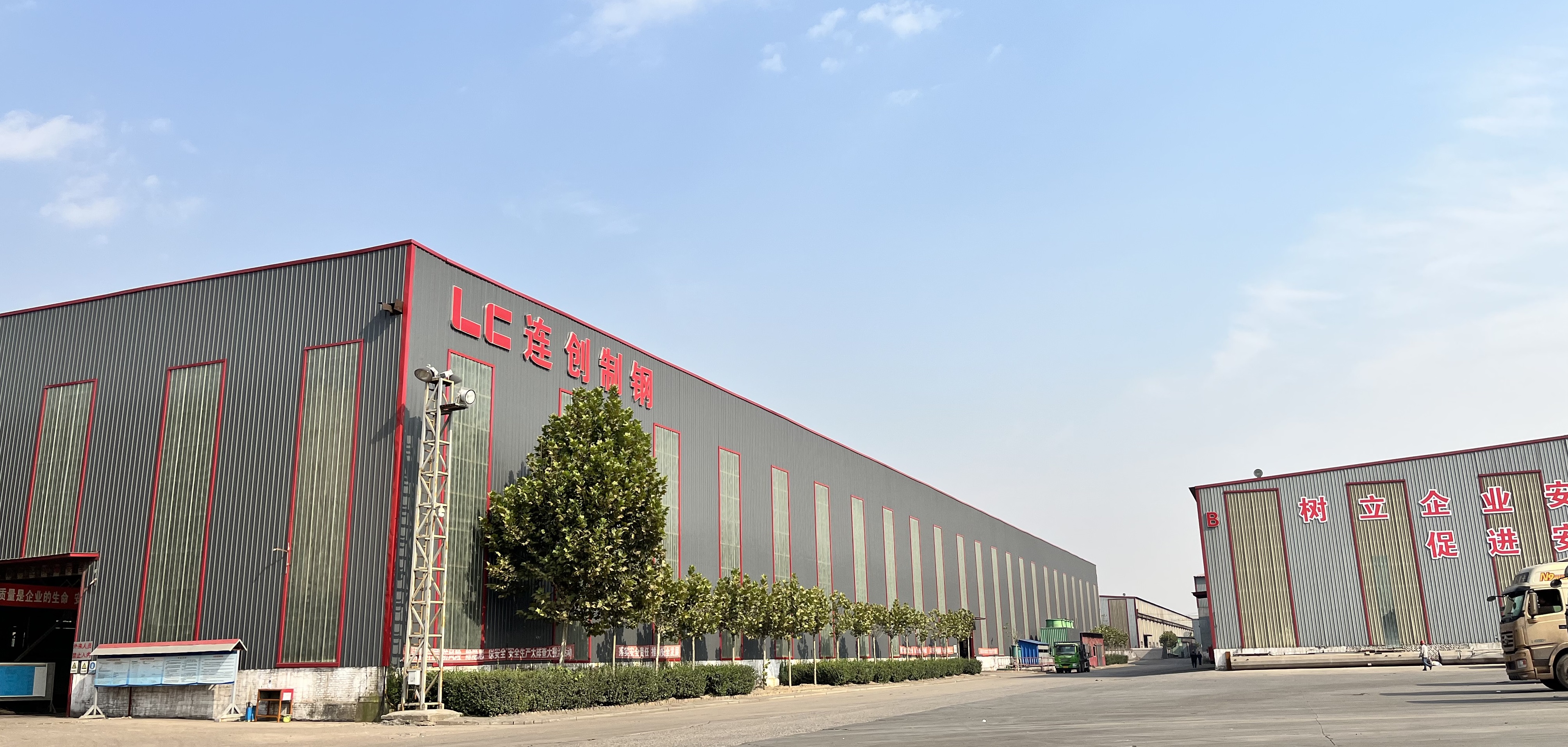 Since the establishment of Lianchuang, WRD has reached a strategic partnership with it. WRD has designed and installed dozens of mill lines, which not only help Lianchuang met its domestic and international market demand, but also saved a lot of budget.
Due to the high market share of Lianchuang's square tube, the round to square tube mill lines have not been able to meet its capacity needs. In 2011, WRD provided Lianchuang with professional advice and design for the direct-forming square and rectangular pipe mill line. In the end, Lianchuang chose WRD's solution among many tube mill manufacturers. In the same year, WRD completed the installation and commissioning of 200*200mm direct-forming square pipe mill line with high standards and requirements.
200*200 Direct-forming square pipe mill made by WRD

200*200 Direct-forming square pipe mill made by WRD
Finished pipes

Finished Pipes
WRD often visit the site and give our professional advice and suggestions. And Lianchuang will also puts forward suggestions on equipment renovation. It helps the factory to get technology upgrading to optimize productivity and production capacity. And our team also learns from it to continuously improve our mill lines.

Up to now, WRD has designed and installed 2 direct-forming square pipe mill lines, 7 ERW tube and pipe mill lines, 6 slitting lines and 1 hot-dipped galvanizing line for Lianchuang. WRD's professional services, advanced technology and perfect after-sales service will escort the long-term development of customers.
300*300 Direct-forming square pipe mill made by WRD

300*300 Direct-forming square pipe mill made by WRD
WRD supplied below partial tube mill solutions to this factory:
| | | | | |
| --- | --- | --- | --- | --- |
| Item | Model | Sets | Time | Location |
| 1 | ERW42×3.25mm tube mill | 2 sets | Mar, 2006 | China |
| 2 | 450×5mm slitting line | 2 sets | Mar, 2006 | China |
| 3 | ERW76×3.75mm tube mill | 1 set | Apr, 2006 | China |
| 4 | 750×5mm slitting line | 1 set | May, 2006 | China |
| 5 | ERW50×3.5mm tube mill | 1 set | Mar, 2008 | China |
| 6 | ERW76×5mm tube mill | 1 set | Mar, 2008 | China |
| 7 | ERW219×8mm tube mill | 1 set | Apr, 2008 | China |
| 8 | 1000×7.5mm slitting line | 1 set | Apr, 2008 | China |
| 9 | 400×4.5mm slitting line | 2 sets | Apr, 2008 | China |
| 10 | ERW50×3.5mm tube mill | 2 sets | Apr, 2008 | China |
| 11 | 200*200*10mm direct-forming square pipe mill | 1 set | Dec, 2011 | China |
| 12 | Hot-dipped galvanizing line | 1 set | May, 2012 | China |
| 13 | 300*300*14mm direct-forming square pipe mill | 1 set | Dec, 2013 | China |
On-site guidance

Direct-formed steel pipes
Hot news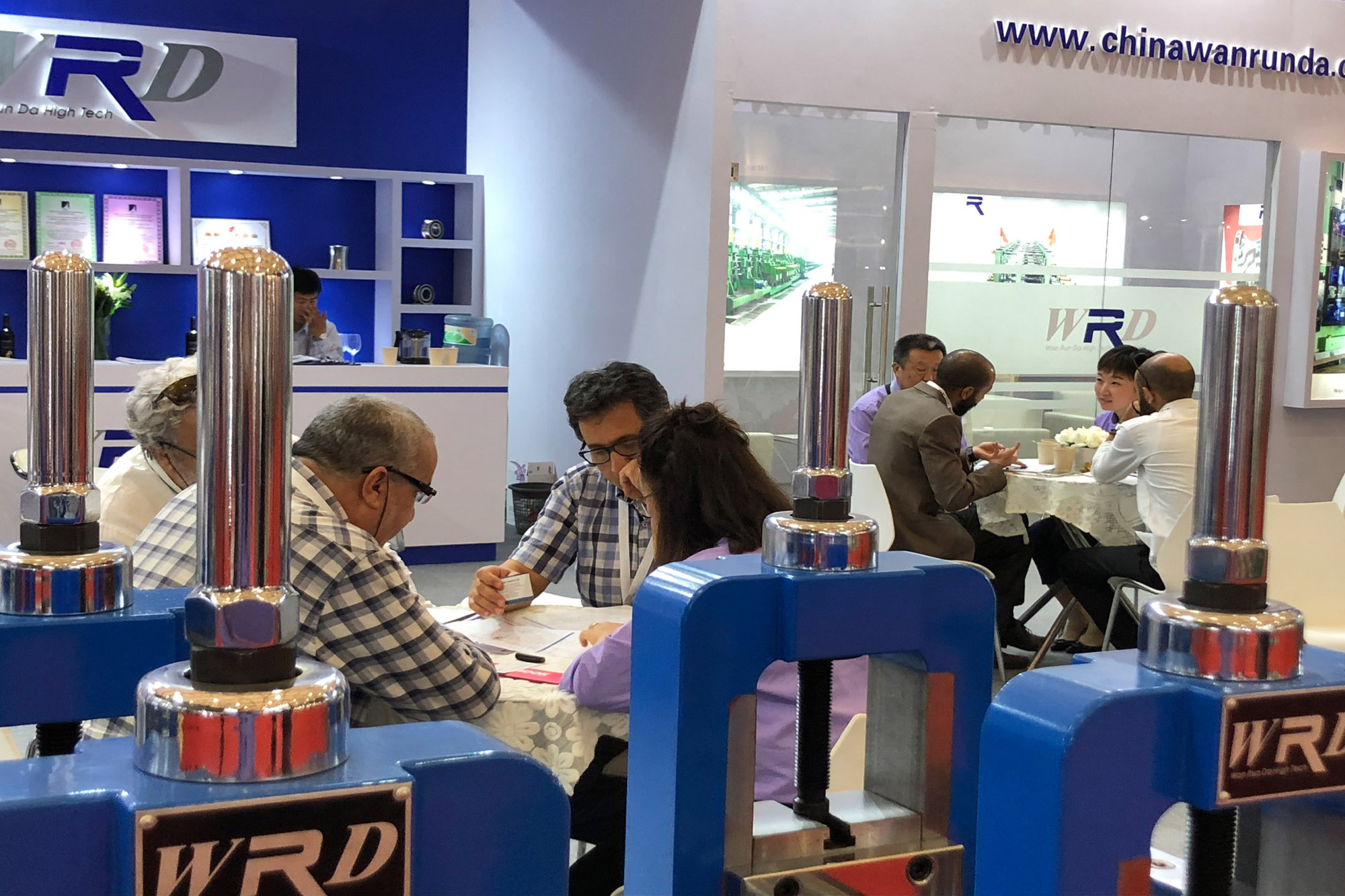 How to choose the RIGHT tube mill supplier
Mar 23, 2020