API Pipe Mills- Liaoning,China
Project Name: API Pipe Mills, Hot-Dipped Galvanizing Lines and Auxiliary Facilities
Project Time: 2005 till now
Location: China

HULUDAO CITY STEEL PIPE INDUSTRIAL CO., LTD(HLD), as the biggest manufacturer of API standard steel pipes in China, was founded on September 28,1993, it's a specialized enterprise manufacturing high frequency longitudinal seam welding steel pipes,which products are mainly used for transportation of water, gas, petroleum and also used for structure pipe, scaffolding , casing and tubing.

After the development of 20 years, the company has 15 sets of longitudinal seam welding mills and can produce all kinds of high frequency longitudinal seam steel pipes with diameter from Ф 21.3 (1/2 ") to Ф609.6 (24 "), double-sided spiral submerged arc welded steel pipe with diameter from Ф219 ~Ф2540 and the various size rectangles tube, the company can conduct hot dip galvanized process, 3 PE, 2 PE, 3 PP, 2 PP/FBE coating as well as threading for the steel pipes, The whole steel pipe production covers an area of 430000 square meters and the building area is 150000 square meters with the fixed assets of 800 million RMB, it is a large scale welded pipe production enterprise with annual production capacity 700000 tons. And there are 960 employees.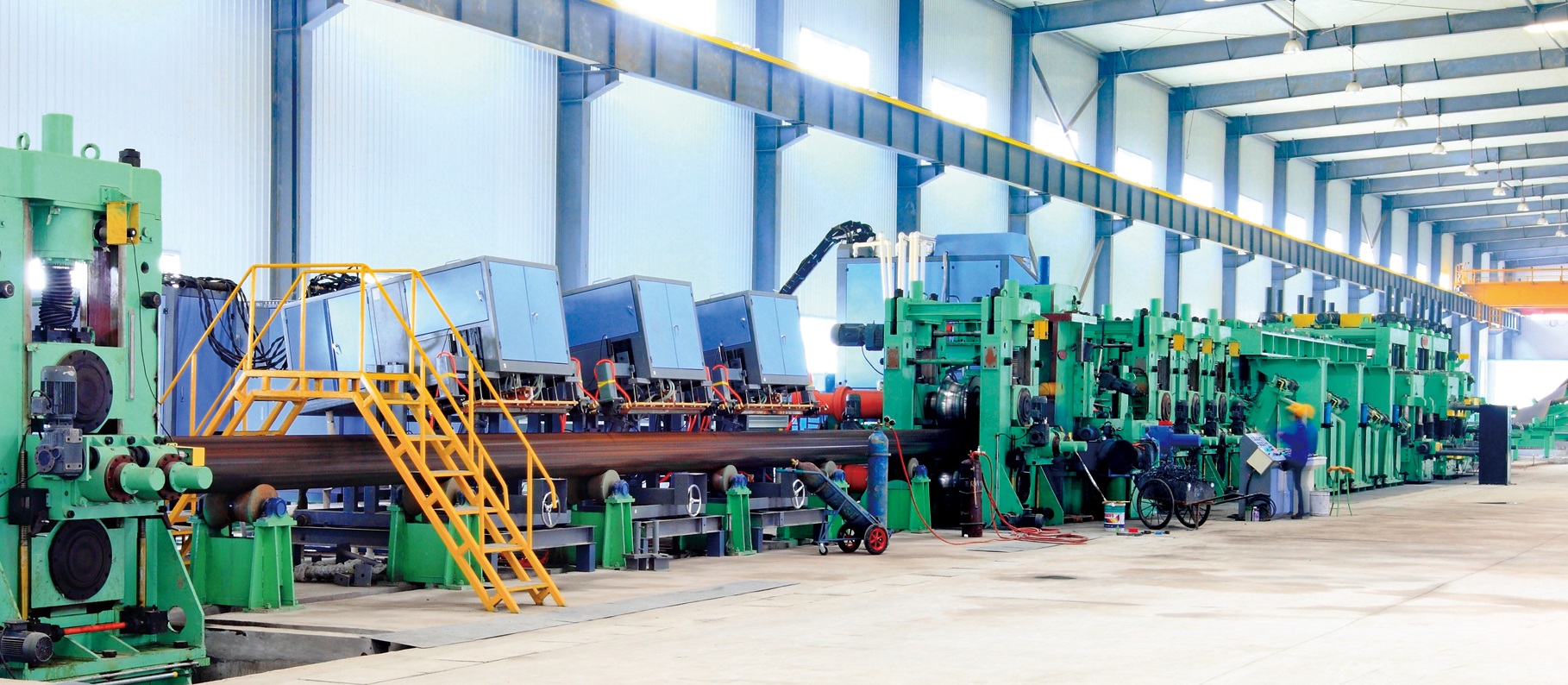 HLD is the first class enterprise of CIQ, and has gained the import and export licence, API 5CT/API 5L Certificates issued by America Petroleum Institute ,CE certificate, DNV Certificate. Besides domestic sales of 10% total output, 90% is for export. Its products have been exported to more than 62 countries and regions in the world.

The company's development strategy is "Establishing a century enterprise, building up a century brand, striving to become the industry-leading." In order to become a World-class specialized enterprise of producing high frequency longitudinal seam welding pipes, it always insists on Quality Policy "
HLD workshop-1

HLD workshop-2
According to HLD's high requirement and targeting at overseas market, WRD began to supply customized API pipe mill solutions for HLD company since 2005, started with completed steel tube mill lines in its factories at home and abroad. WRD has been put forward with high standard technical requirements, and the technology and production teams of WRD are highly expected by HLD. The steel pipes produced by our equipment must comply with API 5L steel pipe standard, and there must be no difference in millimeter.

WRD engineers gave professional opinions on plant layout, and pipe line layout drawings were also given with three different options for HLD more choice. After validating the solution, WRD opened the fast delivery mode. After the tight manufacturing cycle, we sent experienced project engineers to the factory for installation and commissioning and provided basic skills training for the workers of the owner, and assisted HLD in applying for API certificates.
HLD's owner highly praised WRD. He believed that WRD teams could always implement projects on-time, on-budget, efficiently and safely, and the results exceeded their expectations.

During last 15 years, WRD has supplied more than 20 completed lines and auxiliary facilities and keep a steady cooperation relationship with HLD till now.
WRD supplied below partial pipe mill solutions to this factory:
| | | | | |
| --- | --- | --- | --- | --- |
| Item | Model (partial) | Sets | Time | Location |
| 1 | API ERW76×5.0mm tube mill | 1set | 2005.3.1 | China |
| 2 | API φ 219×8.0mm pipe mill | 1set | 2006.7 | China |
| 3 | | 1set | 2007.1.20 | China |
| 4 | API ERW 50×4.5mm tube mill | 1set | 2007.4.2 | China |
| 5 | API φ 355×14.0mm pipe mill | 1set | 2007.4 | China |
| 6 | API ERW42×4.0mm tube mill | 2sets | 2007.5.31 | China |
| 7 | API 114×8.0mm pipe mill | 1set | 2007.10.5 | China |
| 8 | API 180×10.0mm pipe mill | 1set | 2007.11.20 | China |
| 9 | 200×200×8mm square tube mill | 1set | 2007.12.30 | China |
| 10 | API 630mm Pipe Mill | 1set | 2009.08.29 | China |
| 11 | 1/2″-4″galvanizing line | 1set | 2010.12.20 | China |
With the assistance of WRD, HLD has quickly won the overseas market with high quality and high precision API petroleum steel pipes, and the brand has also been highly recognized by overseas customers. Many customers have been purchasing from HLD for more than a decade.

WRD always insist on supplying the professional solutions with Whole Process Service for steel tube mill lines:




»

Professional consultancy




»

Factory and mill lines design




»

Fabrication




»

Installation and Commissioning




»

Training



»

Maintenance + spare parts




»

Technology upgrading
The cooperation between WRD and HLD for many years is an affirmation of our equipment and services. Customized design, one-stop service, is the foundation for us to adhere to the EPC solution for users.
WHFW 610 API Pipe Mill

WHFW 610 API Pipe Mill
Hot news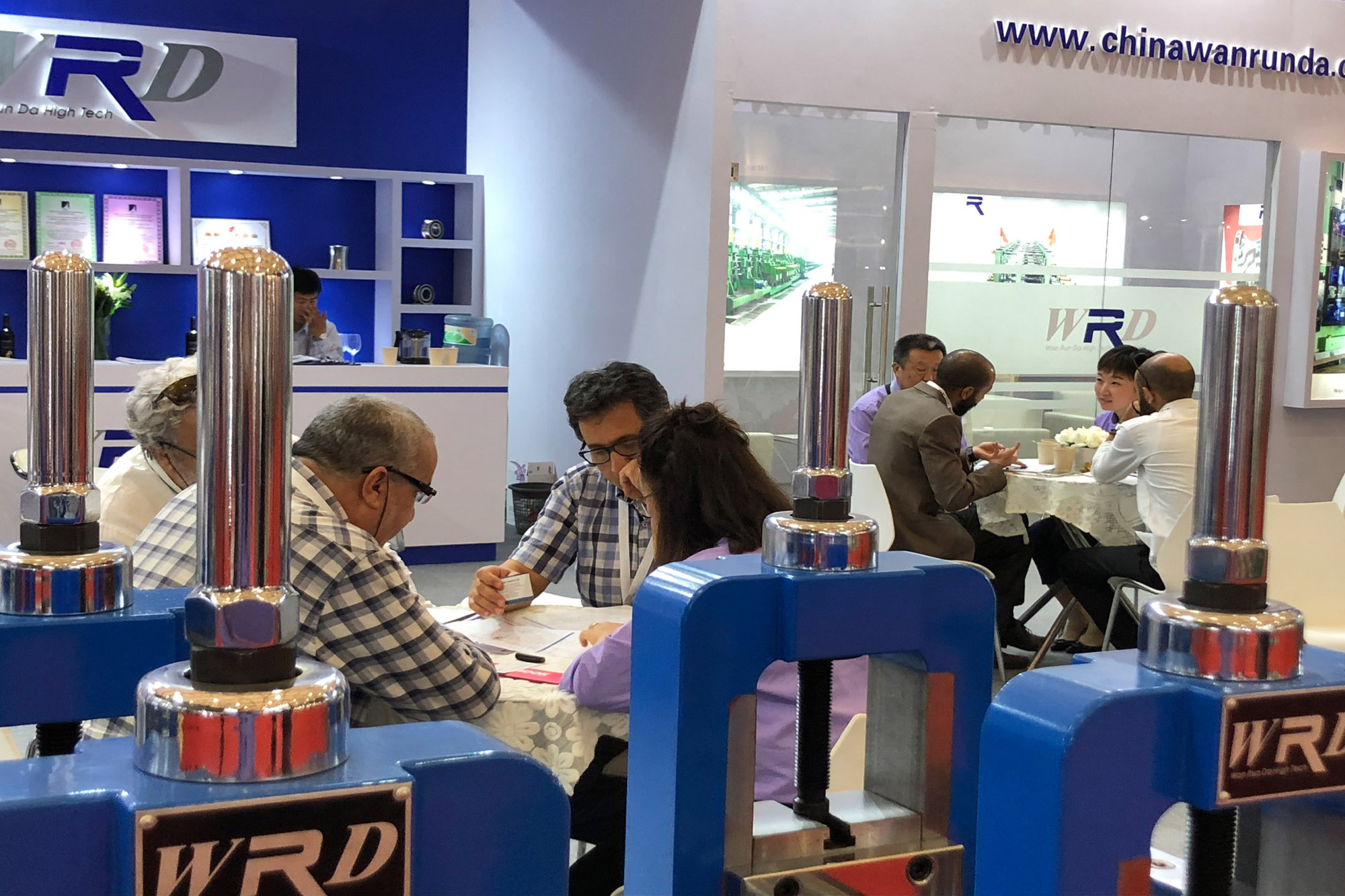 How to choose the RIGHT tube mill supplier
Mar 23, 2020